Discover more from Sparrow One
The one thing not to miss every month
Over 1,000 subscribers
The Rule of Threes: The subscription economy from a consumer's perspective
Where we are today on the bundle-unbundle spectrum
Last summer, Tubi TV's marketing VP Emily Jordan discussed the need for streaming services to mount customer acquisition campaigns with Business Insider's Lauren Johnson. She shared that Tubi expects US households to eventually use only two paid video services and one ad-supported service.  
This is in line with our own internal research and what we colloquially call the Rule of Threes. While some version of the Rule of Threes can be applied to a range of scenarios, including writing and even ad-tech consolidation, in this case it offers a good rule of thumb for consumers and how they choose their video streaming services. We expect that consumers will have a clear preference for about three subscription services that they are willing to pay for, with the rest being long-tail. 
If you're playing to be a part of that prized collection of three paid services, then subscriptions are a viable monetization path for you. For everyone else, ads are likely to be the best – and only – viable option. These two strategies, in turn, carry big implications for how companies assemble their technology stacks, choose their partners, structure their terms, train their teams and go to market.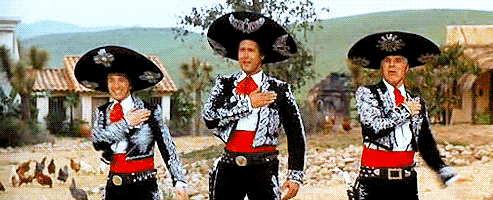 Welcome to the great unbundling of video content. Services such as Tubi are attacking this shift, which is increasingly marked by a more straightforward calculation of value by consumers, who have been willing to spend a whopping $217.42 per month for cable TV, according to the research firm DecisionData. That nets out to roughly 1.6 times what they spend on gas and electricity bills, about four times the cost of their water bills, and approximately 14 times what is spent on garbage removal. All told, the average US household spends $2,609.04 per year on entertainment. 
For most consumers, that cable bill includes internet charges. The Leichtman Research Group estimates that the average consumer pays $60 per month, or $720 per year, for the internet, which would leave cord cutters with nearly $2,000 per year to reallocate to subscription and on-demand content. Netflix costs $13 per month, or $16 for the ultra HD. Disney+ costs $7 per month, HBO Max is $15 monthly and Hulu will set you back $5.99 per month for its ad-supported service or $11.99 for no ads. It's easy to work the math depending on personal preferences, and you could easily end up paying less overall for high-quality ad-free content that you actually want vs. what some linear TV programmer has bundled for you. 
This marks a stark contrast to the traditional bundled experience for media. The consumer has always tuned in for content that was curated by someone else, whether that's a news editor, TV programmer, record company, radio DJ or telco that has already done the work for you. When we lived in a world with a fixed number of publications, radio stations or TV channels, the content was essentially scarce – we either watched our favorite show on the day and time that it aired or we risked not being able to discuss it the next day with everyone else at the water cooler. 
In the current great unbundling the possibilities are endless as we shift from scarcity to abundance. There were a staggering 532 scripted TV programs in 2019, according to FX. In 2010, scripted shows topped 200, only 4% of which aired on Netflix. Nine years later, Netflix alone spent $15 billion on original content. 
So while there's no limit to the content or formats we can have today, there is a limit to an audience's time and attention. As Netflix's CEO Reed Hastings helpfully said a few years ago when asked if he's concerned about more recent streaming entrants:
We're competing with sleep, on the margin.
---
Subscriptions look great on the books and create business agility specifically around: 
Predictability of revenue: There is a reason that public SaaS companies, for example, tend to receive higher valuations. Recurring revenue, especially in media, can minimize seasonal whims and help companies boost customer engagement and aggressively invest in their own growth – which can in turn create a virtuous cycle that helps to sustain those relationships and subscriptions.

Big account losses: For media companies, subscriptions can help offset the unpredictability of advertising revenue, which can fluctuate significantly when a large advertiser alters its spend or moves to a competitor after getting a better deal. For example, subscriptions helped some media companies offset the huge declines in advertising revenue during the coronavirus pandemic. 

Unforeseen events: Speaking of pandemic, some things are generally out of everyone's immediate control. But the certainty of subscription revenue can help companies with forecasting during times of severe unpredictability. Subscriptions can also guarantee freedom to try different approaches. For instance,  
One of the most storied examples of how a subscription business model can thrive predictably comes from an industry where subscriptions weren't an obvious fit. Costco is the world's largest membership-based warehouse retailer, and membership base – which includes $60 annual memberships for individuals and $120 for executives – has a 90% retention rate. That predictable revenue stream allows Costco to offer its customers cost savings that largely beat the competition, while also operating on thinner margins – about 10% compared to 25% for Walmart. (Walmart, not so coincidentally, introduced Walmart+ last month, giving members free delivery, fuel discounts and tools for faster in-store shopping for $98 per year. Pipsley Research reports that according to their surveys a whopping 11% of Americans signed up for this service within the first few weeks of its launch.) 
Closer to home industry-wise, The New York Times is also often hailed as the poster child for adopting a successful subscription model. In a 2020 Q2 that was downright brutal for most media companies due to the coronavirus lockdowns across the United States, the Gray Lady added 669,000 net new digital subscribers – its biggest ever for subscription growth. Total subscribers rings in at 6.5 million, which means the media company is squarely on track to meet its 2025 goal of 10 million subscriptions. 
The consumer perspective
Those of us who spend our careers analyzing businesses tend to see these types of massive behavioral shifts from a business-first perspective, but what does this look like for consumers?
Subscriptions can help people discover and choose what to consume from a dizzying and ever-growing amount of options. You may subscribe to Amazon Prime for the free shipping, for example, but that may also introduce you to "The Marvelous Mrs. Maisel" and other Prime Video content. At the same time, it likely also makes sense for you to start every shopping journey at Amazon: You've already forked out the $119 annual cost of the subscription, so you may as well get the most of it. And during the pandemic, being a member could also score you special savings on groceries delivered from Whole Foods Market that (almost) bring the prices down to parity with other grocery retailers.  
Then there's that ever-elusive feeling that you're in a club of some kind: You're closer to the author, artist or creator, which may make you feel like you have more say or feedback about what they're producing and releasing into the world. Don't underestimate the power of an un-cancel campaign for a popular TV show and fandoms that develop around certain newsletters. The only thing missing are Members Only jackets, and something like that can be easily fixed through merchandising.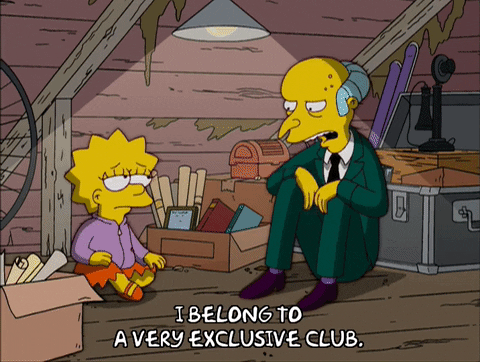 ---
So how do consumers decide what to subscribe to? We already mentioned two constraints:
Attention: As you increasingly consume more content on the same device, your experiences begin to blend. Video content isn't just competing with other video content: It's up against your friend's social media feeds, doom scrolling (2020's favorite pastime), professional updates on LinkedIn, Slack notifications from colleagues and countless other pings and plinks. Why subscribe to Quibi when you can browse TikTok for free? 

Time: There are only 24 hours in the day, many of which are spent sleeping, eating, working or going to school. You may want to subscribe to 10 magazines and six different video services, but honestly, when are you really going to find the time to watch every one, let alone most of them? 
There is, of course, the all-important third consideration: wallet size. With categories blending and consumers being asked to shift more spending to subscriptions rather than ad-hoc purchases, how does the math work? Does each household determine an overall annual subscription budget that covers retail, media, individual direct support, such as Patreon or Twitch? Pricing in this new world isn't always logical. Spending $30 for a premium video-on-demand movie in addition to a base monthly subscription may seem like too much. However, spending two or three times that amount for a date night out at the movies seems to tap into an entirely different budget altogether. 
Then there are subscriptions expanding to other areas of life and perhaps competing for that same overarching subscription budget. Late last year before the pandemic, this great ramen spot close to Sparrow HQ turned itself into a subscription business by offering unlimited ramen every day for a month for $99; unlimited ramen during weekdays for $599 annually; and unlimited ramen every day for $799 annually.  
If you're HBO Max, how do you compete with excellent ramen? 
---
It'll take some time to shake out on what's an average, "normal" amount of spend on base subscriptions in the subscription economy. For consumers, subscription and ad-hoc content, commerce, and experience decisions will be tiered:
The must-haves: These are the services, publications or products that built into subscribers' regular, often daily, consumption. If I live in New York, this might mean a subscription for a national or global publication such as The New York Times or Wall Street Journal, in addition to another local paper and possibly New Yorker magazine. In many cases, it comes down to how often you need it or want it and loyalty. A service like Netflix enjoys subscriber loyalty in spades: The average Netflix subscriber has used the service for at least 50 months, according to Parks Associates.

The nice-to-have: More emerging types of content and services may fall here: Patreon and Substack subscriptions, Twitch streamers, and generally content and experiences that represent more of a personal preference and less of mainstream cultural zeitgeist.  This category also covers desirable one-offs that typically don't justify the annual subscription. For example, maybe you're in the market for a booster seat for your child, so a monthly subscription to Consumer Reports makes sense while you shop around. Or perhaps you already subscribe to Disney+ but couldn't wait until December to watch it for free, so you shelled out $30 in addition to the $7 monthly fee. 

The bundle: This is one subscription for many different types of benefits. Amazon Prime is the best example of how a company can leverage a subscription to sell its products and services across a range of business verticals. Here, the value is greater than the sum of its parts, and it wouldn't make sense for most consumers to individually subscribe to each benefit. 

Everything else: Services that don't fall into any of these categories are paid for by someone else's credit card -- in other words, advertising. Someone, somewhere, is paying for you to access some sort of content experience. This type of consumption is very different from the other tiers and can dictate how emotionally invested you are in accessing this content. While you appreciate it being there, you likely won't miss it much if it's gone or replaced by something sufficiently similar. 
---
So where does that leave us? We went from everything being bundled to almost everything being available on demand today. We believe the pendulum will swing back to more bundling, with curation, packages, and formats that surface and help people decide what to consume based on their personal preferences. 
That presents many opportunities for both new entrants and incumbents: 
A new generation of taste-makers, including both brands and individuals

Generational differences in tastes mean that what appealed to those who grew up watching cable television will be different than those who grew up with the internet, creating massive opportunities for those who can capitalize on emerging trends.

Generational differences will also impact who we trust to provide services and content. Gen Z tends to trust Google, Netflix, Amazon, Playstation and other tech giants, while Boomers trust delivery services, food brands and The Weather Channel, marking wildly different opportunities for established and incumbent players. 

Platforms and content forms are extremely participatory. More than ever, they make it easier for consumers to connect with – or at least feel like they're connected with – everything and everyone. Communicating with actor Chris Hemsworth is just an Instagram comment away. TikTok star Charli D'Amelio is now everyone's proverbial girl next door (er, screen?).
Telcos 

Telcos are in the enviable position of offering a service that many have no choice but to pay for. Verizon already has its deal with Disney, which allows certain Verizon customers to receive Disney+ for free. Magid's Mike Bloxham wonders if that could one day extend to deals at Disney theme parks.

Platforms

Amazon, Google and other platforms can't seem to help themselves when it comes to expanding into other areas. Who knew Google would one day become a player in the healthcare industry or Amazon would make a big play in the surveillance cameras market? They could easily make a play for the scaled ad-supported layer via algorithmic optimizations. 
Isn't it fun to witness the genesis of a new shift in business models? OK, think fast: Off the top of your head, how many different services does your household subscribe to today? You might start counting in threes. 
---
One question:
What's the timeframe for this rebundling? Where are we now in this cycle, and how long before the shift is complete? Eighteen months? Three to five years? And how long will – or should – the full bundle > unbundle > rebundle cycle take? 
---
Dig deeper: 
---
Enjoyed this piece? Share it, like it, and send us comments (you can reply to this email).
---
We're a results oriented management consultancy bringing deep operational expertise to solve strategic and tactical objectives of companies in and around the ad tech and mar tech space.
Our unique perspective rooted deeply in AdTech, MarTech, SaaS, media, entertainment, commerce, software, technology, and services allows us to accelerate your business from strategy to day-to-day execution.
Founded in 2015 by Ana and Maja Milicevic, principals & industry veterans who combined their product, strategy, sales, marketing, and company scaling chops and built the type of consultancy they wish existed when they were in operational roles at industry-leading adtech, martech, and software companies. Now a global team, Sparrow Advisers help solve the most pressing commercial challenges and connect all the necessary dots across people, process, and technology to simplify paths to revenue from strategic vision down to execution. We believe that expertise with fast-changing, emerging technologies at the crossroads of media, technology, creativity, innovation, and commerce are a differentiator and that every company should have access to wise Sherpas who've solved complex cross-sectional problems before. Contact us here.